Mohamed Al Fayed has died at the age of 94.
The Egyptian-born businessman was best known as a former owner of the Harrods department store and Fulham football club in London.
He sold Harrods to Qatar Holdings in May 2010.
Three years later, he also sold Fulham FC, to the US businessman Shahid Khan.
Al Fayed's son, the film producer Dodi Fayed, died on 31 August 1997 in the same car as Princess Diana, when it crashed in Paris.
He fought a long campaign after their deaths, alleging the crash was not an accident and that it had been orchestrated by the British security services.
However, French police concluded it was an accident, caused in part by speeding and by the high alcohol level in driver Henri Paul's blood. A British police investigation concurred.
Al Fayad's passing comes just one day after the 26th anniversary of his son's death.
Sky News understands that al Fayad was buried after Friday prayers at London Central Mosque in Regent's Park.
Born in Alexandria in 1929, he founded a shipping company before moving to London in the 1960s.
He soon became a friend of royals and high society and purchased high-profile businesses such as Harrods and the Ritz hotel in Paris.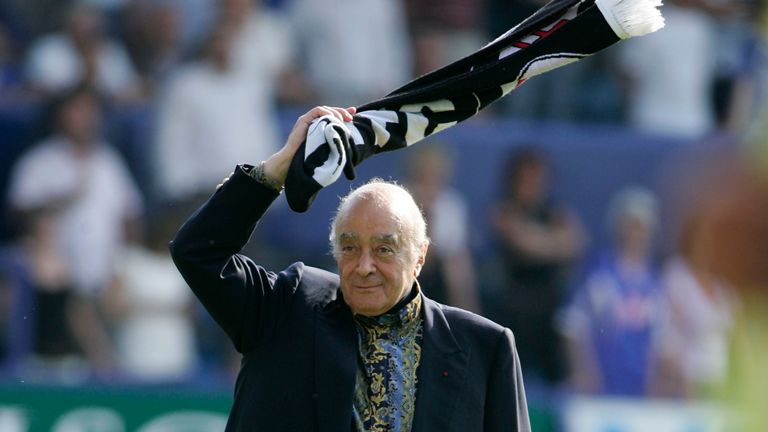 This breaking news story is being updated and more details will be published shortly.
Please refresh the page for the fullest version.
You can receive Breaking News alerts on a smartphone or tablet via the Sky News App. You can also follow @SkyNews on X or subscribe to our YouTube channel to keep up with the latest news.