It's been a crazy few years for the cost of many services and essentials, with fuel prices among the bills enduring something of a roller-coaster ride.
Pump prices during the COVID pandemic sank as low as £1.07 a litre for petrol and £1.11 for diesel as demand fell off a cliff due to lockdowns.
As the economy reopened, costs rose sharply while Russia's invasion of Ukraine saw pump prices for both fuels hit record levels nearer £2.
Today, prices are well below those peaks but, as RAC Fuel Watch data has shown, August saw unleaded rise by almost 7p a litre, with diesel up by 8p.
Average costs are back above £150 for both and the hikes are set to be reflected in the next set of inflation figures which will likely place pressure on PM Rishi Sunak's pledge to halve the rate of inflation this year.
The single biggest factor behind fuel price shifts is the cost of oil.
At the heart of this, like in any market, is supply and demand – with some speculative trading thrown in for good measure.
While Western economies do not tolerate price fixing behaviour, it is at the heart of the oil market and there is no mechanism to stop it.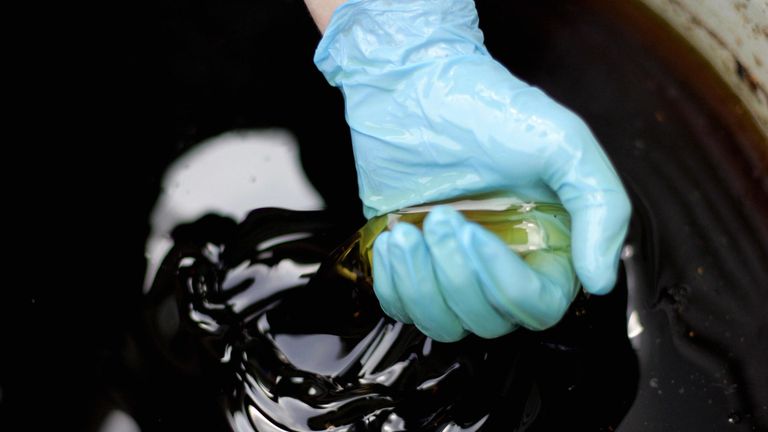 That is because prices are largely at the mercy of the so-called OPEC+ cartel – a group of 23 oil-producing nations that account for more than 80% of world crude reserves and more than 40% of global output.
The Saudi-led organisation, which includes Russia, sets production targets aimed at keeping prices nicely profitable, reacting to global shocks and demand shifts, as appropriate, to meet their shared goals.
UK fuel prices lag, generally by a few weeks, the cost of oil.
The recent performance for Brent crude would suggest more fuel price hikes are in the pipeline.
The contract for November delivery stood at $88 a barrel on Monday.
Last month saw a low of $84 and peak of $86 amid continuing production cuts by Saudi Arabia and other members of the wider OPEC+ alliance to support the market.
The cartel's cuts reflect worries that a slowing global economy – largely a consequence of rising interest rates to tackle inflation – is a risk to demand and, therefore, prices.
The particular concern for members is the crisis facing China's economy, threatening a return to the pandemic-era when supply was outstripping demand.
How will China's economy affect UK?

But there is every reason to believe that oil costs may be near their peak – barring any further shocks.
Analysts say effects from the peak US holiday driving season are likely to weigh on oil prices in the coming days now the summer is over.
A recent survey by the Reuters news agency, which is independent of OPEC+, also showed the first monthly rise in output by the cartel since February during August.
When it comes to fuel prices, motoring groups have also expressed hope that recent regulatory scrutiny on pump prices will continue to weigh.
The RAC said supermarkets had reduced fuel margins back to pre-pandemic levels since being rapped by the Competition and Markets Authority in July.
July: Drivers paid extra for fuel in 2022

Its fuel spokesman, Simon Williams, said: "Wholesale costs for both petrol and diesel started to rise in late July on the back of oil hitting $85.
"While the barrel price has stayed at that level throughout August, retailers had no choice but to pass on their increased costs at the pumps.
"Fortunately for drivers though, they have clearly been influenced by the CMA's investigation as, all of a sudden, margins are once again closer to their longer-term averages.
"It appears they used the wholesale price rise to subtly cover their tracks – after all, big reductions at the pumps soon after the CMA's findings were announced would perhaps have been far too obvious a step.
"All we can hope is that this move by many big retailers back to fairer forecourt pricing remains when wholesale costs go down again. Only time will tell."
The worrying reality though is that while regulation can, and has, had an impact, ultimately the power over the prices we pay at the pumps is in the hands of a unregulated cartel.