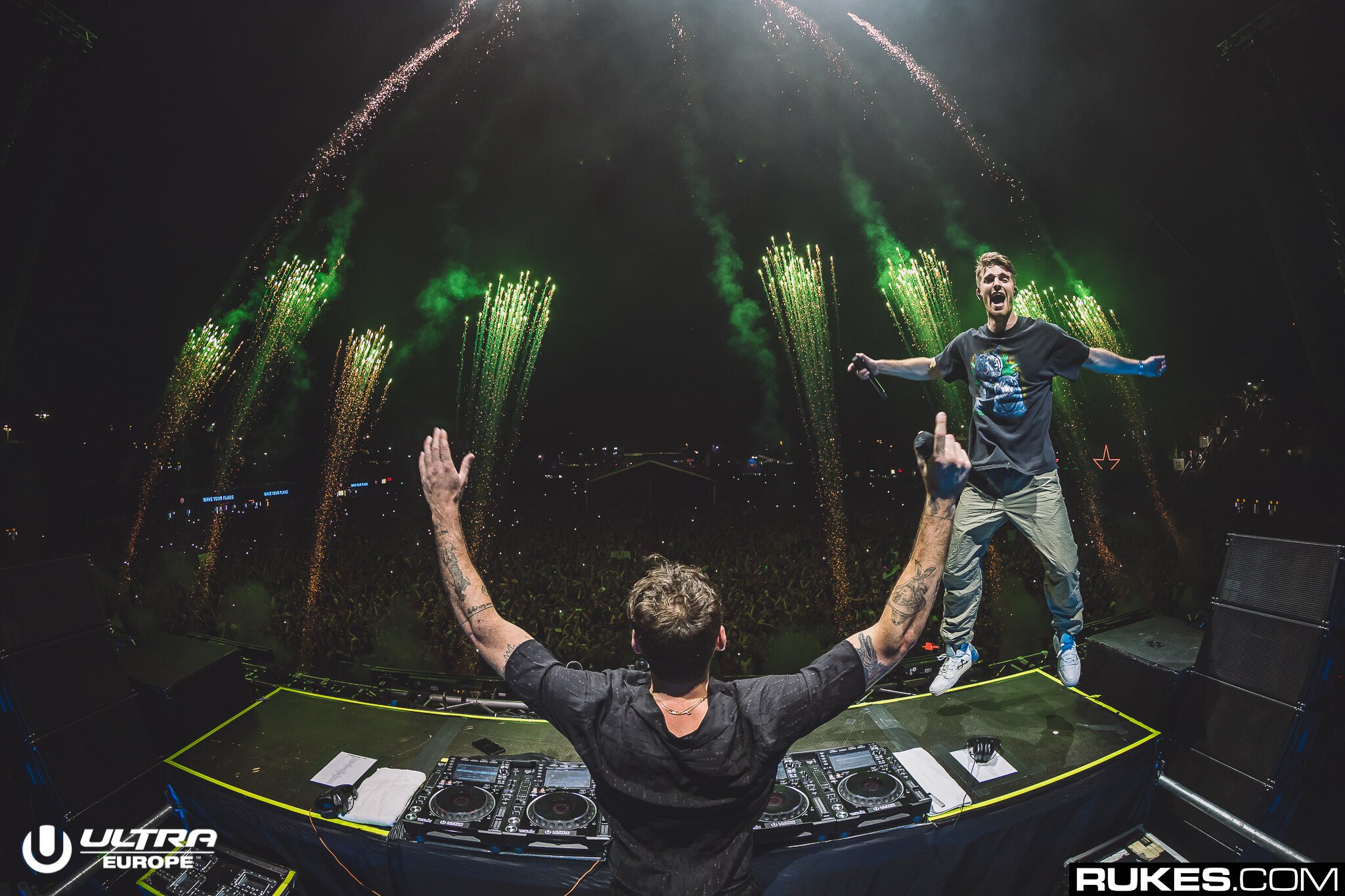 Nearly ten months to the day since The Chainsmokers dropped the first single from what would become World War Joy, "Who Do You Love," the full album is finally here. Keeping up on the release strategy first employed by their last album, Sick Boy, they've continued to add singles one by one as they've come out to a growing Spotify playlist until the full project was finally revealed today.
With the full release, we're shown four new songs, which are also coincidentally (or not) the first four songs on the album: "The Reaper" with Amy Shark, "Family" with Kygo, "See the Way" with Sabrina Claudio, and last but not least, "P.S. I Hope You're Happy" with blink-182.
Even where The Chainsmokers are concerned, this album is far more poppy than any of their previous work. With collaborations featuring a number of pop singers and songwriters, the album leans more toward radio than clubs — this is especially evident in their live shows, as well. At the show in Los Angeles, fans seemed to be waiting for the big EDM moments in between the vocal numbers and that feeling carries on to the full album.
That's not to say that the tracks on World War Joy aren't good — they are. The flow just remains pretty stagnant throughout the project without any of the big moments. At least on Sick Boy there were tracks like "Side Effects," "Siren," and "Save Yourself" that brought a bit of diversity to the listening experience. Whereas even on "Takeaway" with ILLENIUM, which should be a huge moment in the middle of the album, the drop is still comparatively reserved and safe.
No doubt Chainsmokers will find a lot to love about this album, and Drew and Alex have certainly learned a lot since MDNO. But this new album feels like one step forward and two steps back.
Listen to World War Joy, the new album from The Chainsmokers below.
Photo via Rukes.com