The deadly crash at Odisha's Balasore district on Friday, which has so far claimed over 280 lives and injured 900 more, has focused attention on the safety of the railway network in the world's second most populous country.
Run by state monopoly Indian Railways, the network is the fourth largest in the world and transports 13 million people every day as well as moving 1.5bn tonnes of freight annually along more than 40,000 miles (64,000km) of tracks.
It comprises 14,000 passenger trains and 8,000 stations.
In recent years, money has been pumped into modernising the system, with $30bn (£24.1bn) being committed last year to spend on new trains and modern stations, as Prime Minister Narendra Modi has pushed to boost infrastructure and connectivity in the country's fast-growing economy.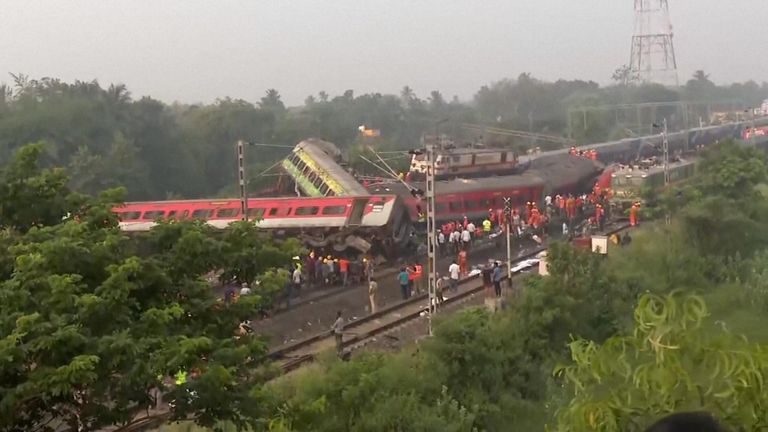 The government's record capital outlay for the railways, a 50% increase over the previous fiscal year, had focused on upgrading tracks, easing congestion and adding new trains, including a new, semi-high-speed train built in India called the Vande Bharat Express – or "Salute to India".
However Friday's deadly accident, the worst in India for almost three decades, shows that investment needs to also address safety concerns, experts say.
'Unbelievable situation' at train crash site

Read more:
At least 280 killed and hundreds injured in Odisha's Balasore district
"The safety record has been improving over the years but there is more work to do," said Prakash Kumar Sen, head of the department of mechanical engineering at Kirodimal Institute of Technology in central India.
"Human error or poor track maintenance are generally to blame in such crashes," Mr Sen said.
The railways have been introducing more trains to cope with soaring demand, but the network's workforce to maintain them has not kept pace, he said. Workers are not trained adequately or their workload is too high, and they don't get enough rest.
India's worst train disasters
June 1981: India's most deadly train disaster happened in Bihar state, near the Nepalese border. At least 800 people died after seven coaches of an overcrowded passenger train blew off the track and into a river during a cyclone.
July 1988: In Quilon, southern India, 106 people died when an express train derailed and fell into a monsoon-heavy lake.
August 1995: At least 350 people were killed when two trains collided 125 miles from Delhi.
August 1999: Two trains crashed near Calcutta, killing 285 people.
October 2005: In Andhra Pradesh state, at least 77 people died when several coaches of a passenger train derailed.
July 2011: In Fatehpur, Uttar Pradesh, a mail train derailed, killing 70 people and injuring more than 300.
November 2016: An express train derailed in Uttar Pradesh, killing 146 people and injuring more than 200.
January 2017: In Andhra Pradesh, 41 people died when several coaches of a passenger train left the track.
October 2018: At least 59 people died in Amritsar city, northern India when a commuter train crashed into a crowd gathered on the track for a festival. Fifty-seven people were injured.
The east coast route on which Friday's crash occurred is one of the country's oldest and busiest as it also carries much of India's coal and oil freight.
"These tracks are very old … the load on them is very high, if maintenance is not good, failures will happen," Mr Sen said.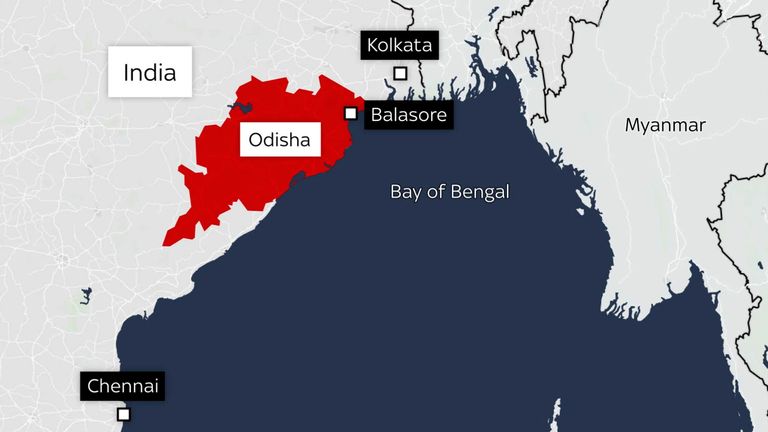 Indian Railways say safety is a key focus, pointing to a low accident rate over the years.
"This question [on safety] is arising because there has been one incident now. But if you see the data, you will see that there have been no major accidents for years," a railways ministry spokesperson said.
The number of accidents per million train kilometres fell to 0.03 in 2021-22, from 0.10 in 2013-14, the spokesperson said.
"Some malfunction has happened and that's what the inquiry will reveal," the spokesman said, referring to Friday's crash. "We will find out why it happened and how it happened."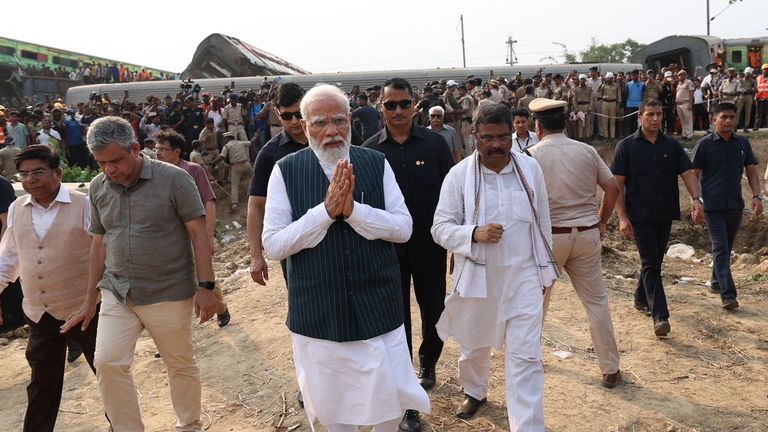 From 2017 to 2021, there were more than 100,000 train-related deaths in India, according to a 2022 report published by the National Crime Records Bureau. That figure includes cases in which passengers fell from the trains, collisions, and people being mowed by speeding trains on the tracks.
Srinand Jha, an independent transport expert, said the railways have been working on safety mechanisms such as anti-collision devices and emergency warning systems but have been slow to install them across the network.
"They will always tell you that accidents are at a very manageable level because they talk about them in terms of percentages," Mr Jha said, adding that in recent years the focus has been more on new trains and modern stations and not as much on tracks, signalling systems and asset management.
"This accident brings out the need to focus more on these aspects," he said.